Startup Guide – The Entrepreneur's Handbook releases their first guide on how to start up a business in the thriving startup scene of Paris. Filled with inspiration, how-to's, case studies and tips for starting up, the popular series is highlighting the opportunities and stories from one of Europe's fastest growing startup hotspots, Paris.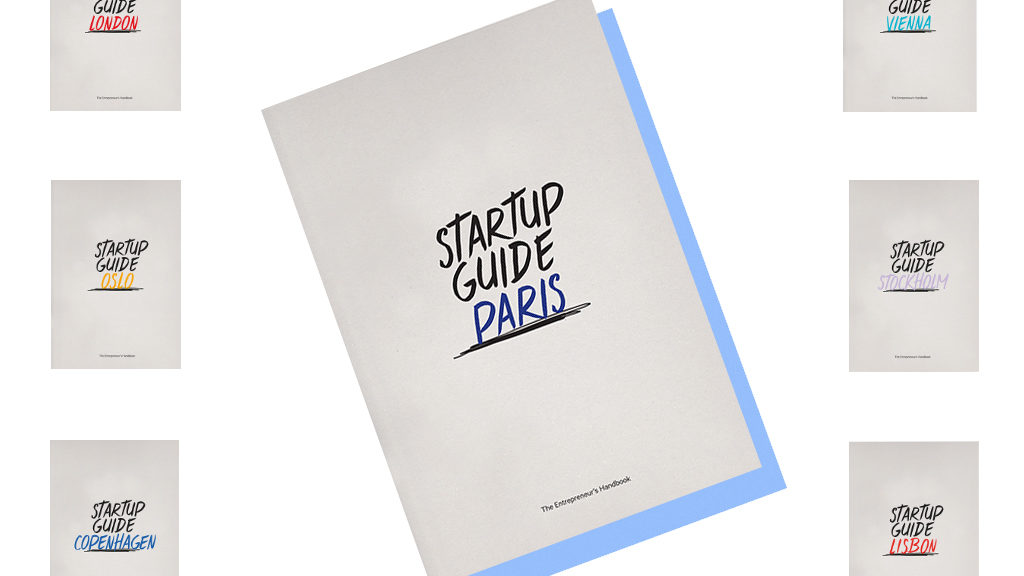 Paris is well known for its romance, which attracts millions of tourists every year. But the booming backed up with inspirational case studies from already successful Parisian entrepreneurs the Startup Guide Paris reveals a unique insight into the local startup ecosystem of Paris.
A growing startup ecosystem
The explosive development of the Parisian startup ecosystem is undeniably making the conditions for starting a company better and better. But Founder of the Startup Guide series, Sissel Hansen, is convinced that further transparency in the local startup scene is an important step in order to improve the conditions even more: "Paris has a vibrant, new ecosystem and is home to many successful companies, like Blablacar, Sigfox, Criteo. You don't only see the vibrance in the success stories but also in the numbers. Investment has tripled over the past few years, from 750 million euro in 2014 to almost 3 billion euro in 2016. And with the new president and government, the party's just getting started!"
The Startup Guide Paris contains case studies on how successful Parisian startups like Talent.io and Doctolib managed to go from idea to profitable business.
David Monteau, the Director of La French Tech, a government-sponsored initiative that supports and promotes French startups and entrepreneurs in France and around the world, believes Startup Guide Paris will support the growing international Parisian startup world: "The French Tech ecosystem has seen a spectacular growth in the last years. A high number of international talents are joining the French startups, and we hope to greet many more! The Startup Guide Paris is the perfect tool to welcome these talents and help them navigate the Parisian startup scene."
The project is sponsored by SAP, JCDecaux, Sodexo & La French Tech. Viva Technology have joined the project to help reach the local public and launch the book in Paris.
Startup Guide World was founded in 2014 by Sissel Hansen and is a creative content and self- publishing company and the mothership of "Startup Guide – The Entrepreneurs Handbook". The vision is to inspire and empower entrepreneurs to become more successful through in-depth Startup Guides to prominent startup cities all over the world. For the past three years, Startup Guide has been producing and publishing books for Berlin, Stockholm, Copenhagen, London, Vienna, Trondheim, Oslo, Aarhus and Lisbon selling more than 20,000 books across the world.