The audio industry is back in force during SATIS-Screen4All 2018! At the same time as the exhibition - which hosts more than fifteen exhibitors and an AES France village (Audio Engineering Society), the rendez-vous offers a series of conferences dedicated to production and broadcast audio issues (integration, user experience, parity ...). Opportunities to exchange around the latest innovations, processes and trends will not be missed!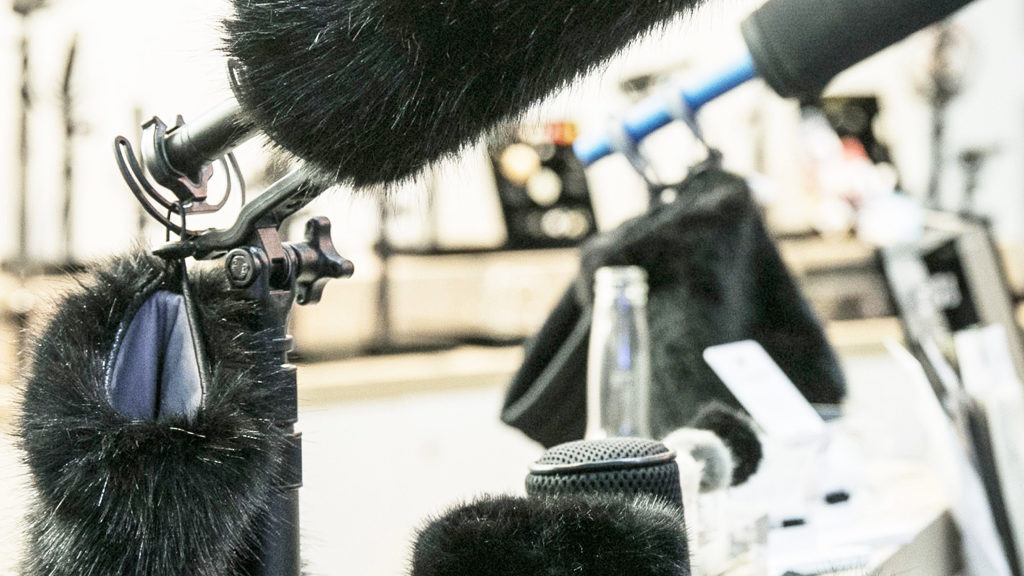 The world of audio for all!
Leading brands will exhibit either directly or through distributors. Whether you work with hardware or software, you will find the best solution that suits your needs!
Audio exhibitors:
• 44.1

• AEI WYSICOM

• AFSI

• AREITEC

• ASPIC TECHOLOGIES SAS

• AUDIOPOLE

• FREQUENCE

• LAWO

• NAGRA AUDIO

• MERGING TECHNOLOGIES

• PILOTE FILMS

• SOLID STATE LOGIC

• STUDIOBRICKS

• TAPAGES & NOCTURNES

• VDB Audio

• YAMAHA…
All SATIS exhibitors here
A series of specialized talks, to learn and share experiences
The Forum's 5 auditoriums will host a number of talks dedicated to audio solutions, offering a unique opportunity to hear experts giving insights into the latest challenges in their industry…
Audio talks:
Headphones: markets and usages
Sports on TV: what's new in how we approach audio
Intercom: news uses and new user experiences
Integrating an audio station: what's new in 2018?
Women in the audio industry
Immersive sound: the latest trends
All SATIS talks here
AES, pushing back the sound frontier!
Founded in the USA in 1948, the Audio Engineering Society has since become an international organization that gathers sound engineers, creators, researchers, manufacturers, acoustics experts, and students from all around the world to promote and share knowledge and techniques related to sound. During SATIS-Screen4All, the French branch of AES will be there and visitors will have opportunity to meet an international group of AES members at the AES booth.
Learn more about AES France
SATIS – SCREEN4ALL in short…
A 5000 m² exhibition – 3 Halls, more than 150 exhibitors and partners…
Among the exhibitors already confirmed: 3D STORM – AJA – AUDIENS – BLACK BOX – DATAVIDEO – EUROLIGHT – INA – JVCPRO – GOBELINS – K5600 – NIKON – ROSS – LaCie – YAMAHA – SONY – TAPAGES ET NOCTURNES – VDB …
The 360 Film Festival third edition, a showcase for VR / 360 content (60 contents presented to visitors in 2017) and other immersive contents…
The 2018 Festival offers 4 new categories: 3 categories for Augmented Reality contents and 1 Large format category.
Discover the 360 Film Festival in detail
More than 50 conferences and Keynotes with the following key topics :
Cyber Security & Medias – Communication & AV Integration – New Broadcast workflows, Artificial Intelligence – Immersive worlds – Sport & News Images – the challenges of Live ( Sport & Entertainment )
…With 200 speakers representing the entire audiovisual value chain!
Discover the conferences program
DATES AND LOCATION: November 6 and 7, 2018 – Docks of Paris, La Plaine Saint-Denis
Sign up today to receive all the news about the show!
Free accreditation (for professionals only)