As a showcase for independent VR/360° productions, the 360 Film Festival is a must attend "Rendez-vous" for producers and creators of VR and 360° contents. A panel of international professional will select around 30 programs in competition in order to be screened in Screen4All Forum's #360FilmFest area*, and 25 of them will also be eligible for a 360 Film Festival award!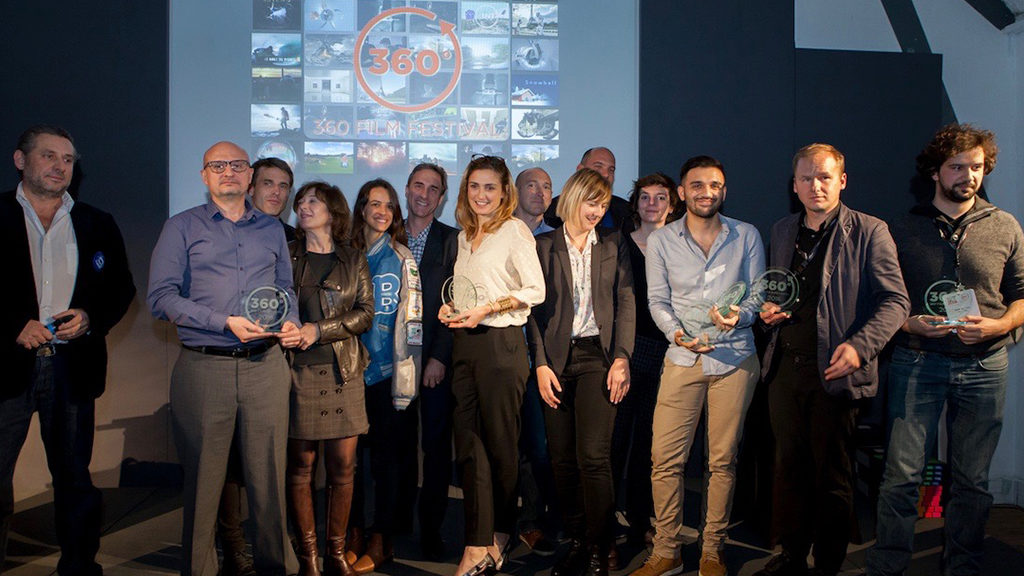 The Festival is divided into 5 categories:
FICTION
DOCUMENTARY/REPORTING
COMMERCIAL FILMS (advertising, corporate films, music videos)
LIVE (sports, concerts, events)
ART FILMS
On November 8, 2017, during a SATIS/Screen4All* special evening, the winner in each category will receive a prize, and a grand prize will reward the most outstanding film.
With nearly a hundred entries, 45 of which were selected for public screening, last year's event was an opportunity to celebrate the creativity and diversity of VR as a new medium. Six VR programs received a prize, and were widely shared as a result.
For instance, Pierre Zondrewicz' I, Phillip (produced by Antoine Cayrol – OKIO Studio, France) was awarded the prize for best fiction program, while Richard Nockles' Growing a World Wonder (produced by Erfan Saadati – SurroundVision, UK) received the prize for best documentary.
See all winners of the 2016 film competition here
IMPORTANT DATES IN 2017
June 15: Call for entries to the 360 Film Festival begins
October 2: Call for entries to the 360 Film Festival ends
October 9: Deadline for submissions
November 8: Award ceremony
November 8 & 9: Selected programs screened in the #360FilmFest area during Screen4All.
To apply and read the rules, click here
Please contact us for more information! 360filmfest@screen4all.com
Follow us on social networks:
Facebook: Screen4All / Twitter: @Screen4AllForum / LinkedIn: Screen4ALL group
*ABOUT SCREEN4ALL
Screen4ALL, the forum on innovative technologies and new usages in the audio-visual industry, takes a future oriented look at funding, producing, creating and distributing content in the film, television, communication, and new media industries. Taking place over two days, the event's 2017 edition will offer an overview of disruptive innovations and usages centered on 3 topics:
MIXED REALITY (VR and AR)
E-SPORTS: ENTERTAINMENT MARKETS
ARTIFICIAL INTELLIGENCE & MEDIA
*ABOUT SATIS
SATIS, a place to learn about the latest products and services for the image, sound and IT industries, is where France's AV community — professionals in audio-visual production, TV, events, film, communication, and integration — gathers for talks and exhibitions.
In order to give SATIS a new momentum and meet the needs of visitors and exhibitors, Génération Numérique has taken over the event's management in March, 2017, and will be hosting it at the same time as Screen4All.
The two complementary events will be held on November 8 and 9, 2017, at the Docks de Paris, an iconic venue for the AV production industry in La Plaine-Saint-Denis.