As international platform dedicated to all immersive formats (VR/360, AR, large formats), the 360 Film Festival celebrates the energy of creators in new immersive digital formats. The Festival's fourth edition put on the spotlight technical aspects—which other film festivals often overlook—, with not only three Grand Prizes for VR, AR, large formats, and best screenplay, but also prizes for best interactivity/integration, best immersion, best visuals, best sound design, and best animation across all categories. With these new prizes, the 360 Film Festival is truly dedicated to "innovation at the service of creation," the baseline of SATIS-Screen4All, the forum which hosts the Festival.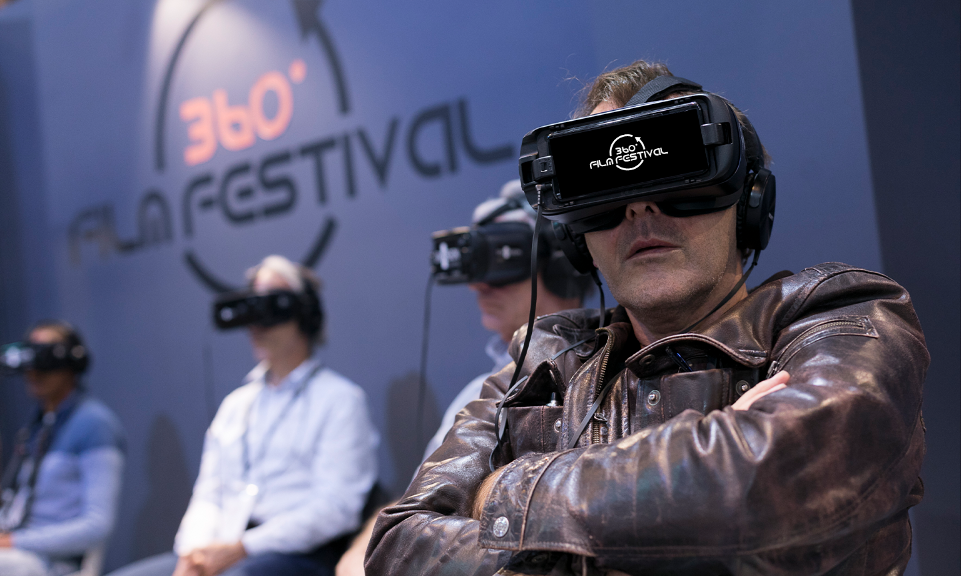 The 360 Film Festival's fourth edition features two official selections, for "in competition" and "out of competition" films.
Highlighting the diversity of creation in immersive formats, the Festival's team will select around thirty programs for the competition. Meanwhile, the "out of competition" selection will showcase content whose technical and/or artistic dimension deserves special mention.
Competing programs will be examined by a jury of professionals, whom will select a winner for each prize:
3 Grand Prizes: VR / AR / Large Format
Best Screenplay
Best Interactivity/Integration
Best Immersion
Best Visuals
Best Sound Design
Best Animation
The winners will be announced on November 5, 2019, with an exciting evening ceremony held during SATIS-Screen4All and the trophies will be awarded by a jury of high-profile experts from the media and entertainment industry.
Mark your calendars!
June 11, 2019: Call for submissions begins
September 30: Call for submissions ends
November 5: Award ceremony during SATIS-Screen4All's evening event
November 5 & 6: Selected programs screened in the 360 Film Festival area during SATIS – Screen4All
Looking back at the 2018 edition…
In 2018, 135 programs were submitted from 22 countries and 85 were selected for the competition. The jury whose author and director Jan Kounen was president, awarded the Grand Prize to Angel Manuel Soto's Dinner Party, produced by Skybound Entertainment and Ryot.
Testimonials from jury members
"There aren't many initiatives like this one in France, and 360°, VR, AR and large formats deserve an event fully dedicated to them. Being part of the jury in the 2018 edition was a delight! Beyond the programming, it was an opportunity to meet inspiring professionals in the industry. This event requires a lot of time and energy from its organizers, and they have achieved great results. The 360 Film Festival was a huge success!" Samantha Donovan (co-founder, PrismaXR Lab)
"It was not my first time on the jury of an AV festival, but it was certainly the first time I felt like I could make a difference! As an aficionado of 360° VR and a professional purchaser of content, I will definitely check whether future experiences that will be submitted to me have received the 360 Film Festival stamp of approval! I wish the Festival a long and successful life!" Christophe Lacroix (co-founder and senior vice president of Ymagis), member of the jury in 2018
To see the competition rules and submit your content, visit SATIS-Screen4All website.